Our Story
How We Met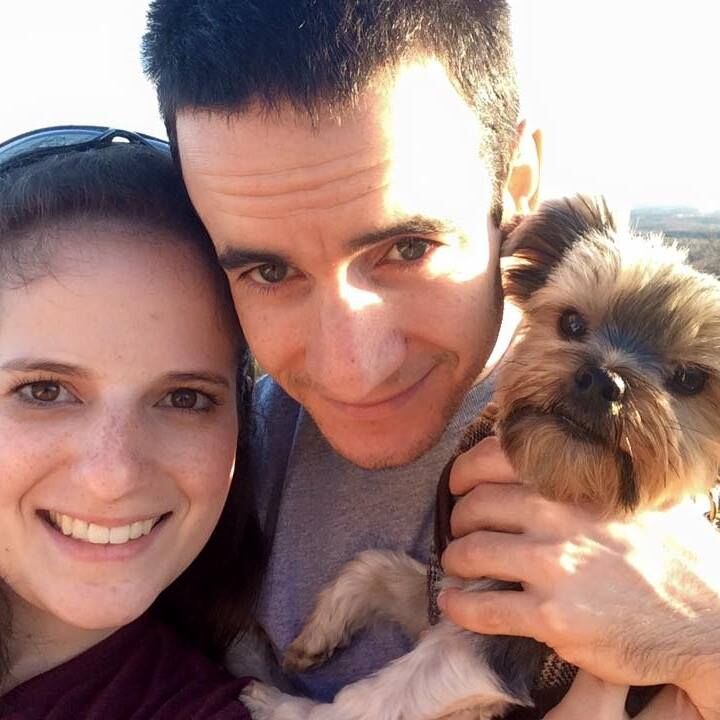 We met online. Leah went on Jdate and wrote Aaron a message. A few minutes later, Leah logged into OK Cupid to find Aaron had just written her a message about a half hour earlier. It was meant to be!
The Proposal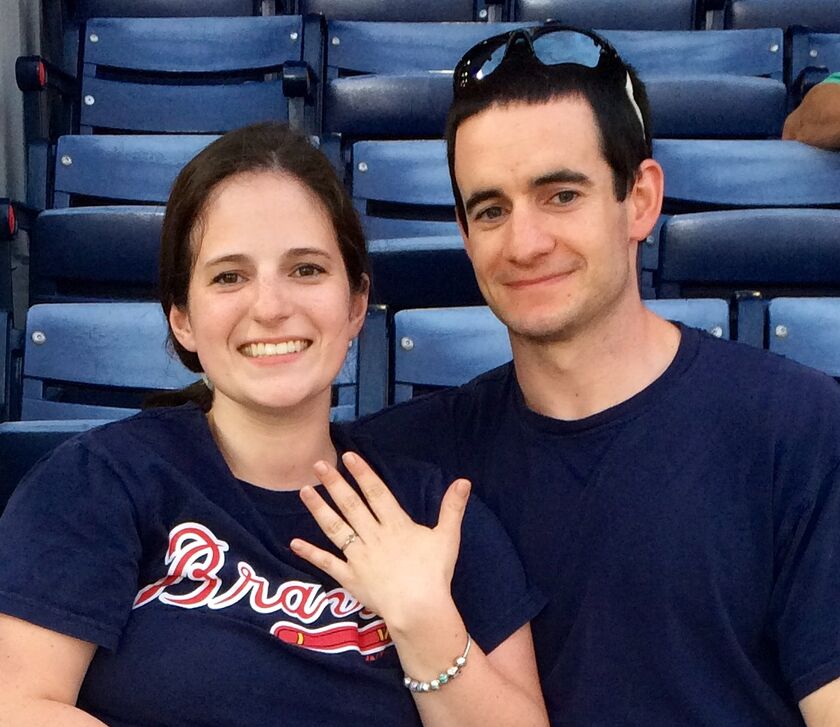 It was Leah's 26th birthday. Aaron said he had a surprise for Leah and that she should be ready around 4 or 5 pm. When he came home, he said they were going to a Braves Game. We had dinner at the Chop House and then went to enjoy the game.
Aaron is a Phillies a fan. Aaron always said he would go to Braves games with Leah, but he would never do the Tomahawk Chop - the chopping motion Braves fans do with their arms when something good happens in the game. Jokingly, Leah said she would never marry Aaron if he never did the Chop.
At this special game, Aaron finally did the Chop. He said "I'll do this only once. And I will only do this once too..." as he got down on one knee with a ring. Leah cried, the people around them clapped.
The Story Behind The Ring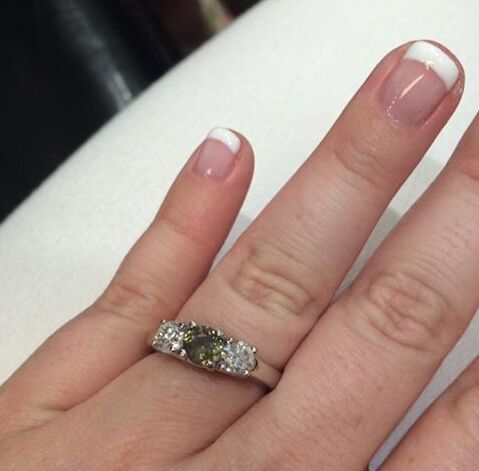 The middle stone is an Alexandrite. This is a very special stone! Leah's friend, Alexandria Davidson, who passed away in 2014 due to complications of Crohn's disease taught her about this precious stone. Leah always thought her birthstone (June) was pearl. Little did she know, the Alexandrite was the real birthstone. After Alexandria's passing, the Alexandrite stone became even more special. The Alexandrite is the only naturally color changing stone in the world.
The Wedding
Saturday, October 21, 2017
5:00 PM
Attire: Semi-Formal
Ceremony and Reception
Mountain Laurel Farm
91 Heartland Dr, Cleveland, GA 30528, USA
Our ceremony will be held outdoors, facing a beautiful North Georgia mountain range. After cocktails, our reception will be in and around the adjacent barn, with seating both indoors and out. Please keep in mind the Fall weather for the evening, and no need for your highest heels so you can walk comfortably on the lawn and the beautiful grounds of the historical farm. Guests who need assistance may be dropped off in front of the barn entrance before you park nearby. The Mountain Laurel staff will be there to help. Note that all other weekend events will be held in the Farmhouse, which is visible from the road as you approach the venue.